Systemair
---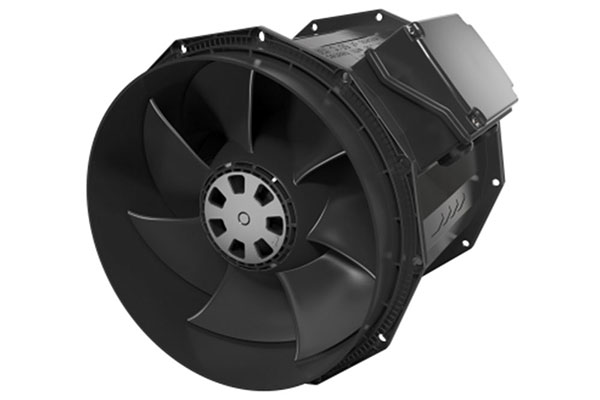 Systemair's range of ECM fans greatly simplifies demand control ventilation. Together they provide an intelligent system that is effective and very efficient. By controlling high efficiency, ECM-driven exhaust and/or supply fans, new levels of comfort and energy savings can be realized in a wide variety of applications.
Inline duct fans with EC-Motors: Models: prioAir EC – KD EC – MUB
The prioAir series are extremely efficient inline fans that are perfect for a wide assortment of applications. In addition to EC motor, the fan efficiently is aided by aerodynamically optimized impellers and grid vanes with integrated external rotor motors. The prioAir features compact size, low noise, very high efficiency and air tight casing. The special composite material is corrosion-proof and light weight.
The KD EC Series have an external rotor EC-motor with a mixed flow impeller, which reduces the external dimensions of the fans. These fans have a high air flow capacity in relation to their compact design.
The MUB commercial inline fan is designed to be a part of an efficient, flexible and versatile supply or exhaust ventilation system. With its EC motor, the MUB fan is suitable for applications where energy can be saved via demand-based air movement control. The casing consists of an aluminum frame with fiberglass reinforced nylon corners; highly shock-resistant. The double skin panels are manufactured from galvanized steel with 7/9" polyolefin insulation for excellent sound reduction and thermal properties.
Exhaust roof fans with EC-Motors: DVC
With its EC motor, the DVC fan is suitable for roof-mounted exhaust applications where high operating efficiency and/or demand based exhaust rates are desired. The DVC P/S roof fans are driven by external rotor EC-motors with high efficiency. Casing is manufactured from seawater resistant aluminum, base frame is made from galvanized steel. Backward curved impellers manufactured from seawater resistant aluminum.